Regular price
Sale price
$29.95
Unit price
per
Bulk Discount
Sold out
100% natural bulk beeswax, straight from our North Dakota farm. Works great for candles and wraps!
Rebecca Sperry cleans the wax and pours the molds herself, ensuring you get a wonderful yellow block every time. Additionally, every order is 100% risk-free, so if you change your mind, just send the full block back and we'll refund you in full! If you have used our beeswax but it wasn't up to your standards, reach out anyway and we'll do our best to make it right.
Oh, and our bees only produce a limited amount of wax each year, so you might want to order quickly before we run out!
View full details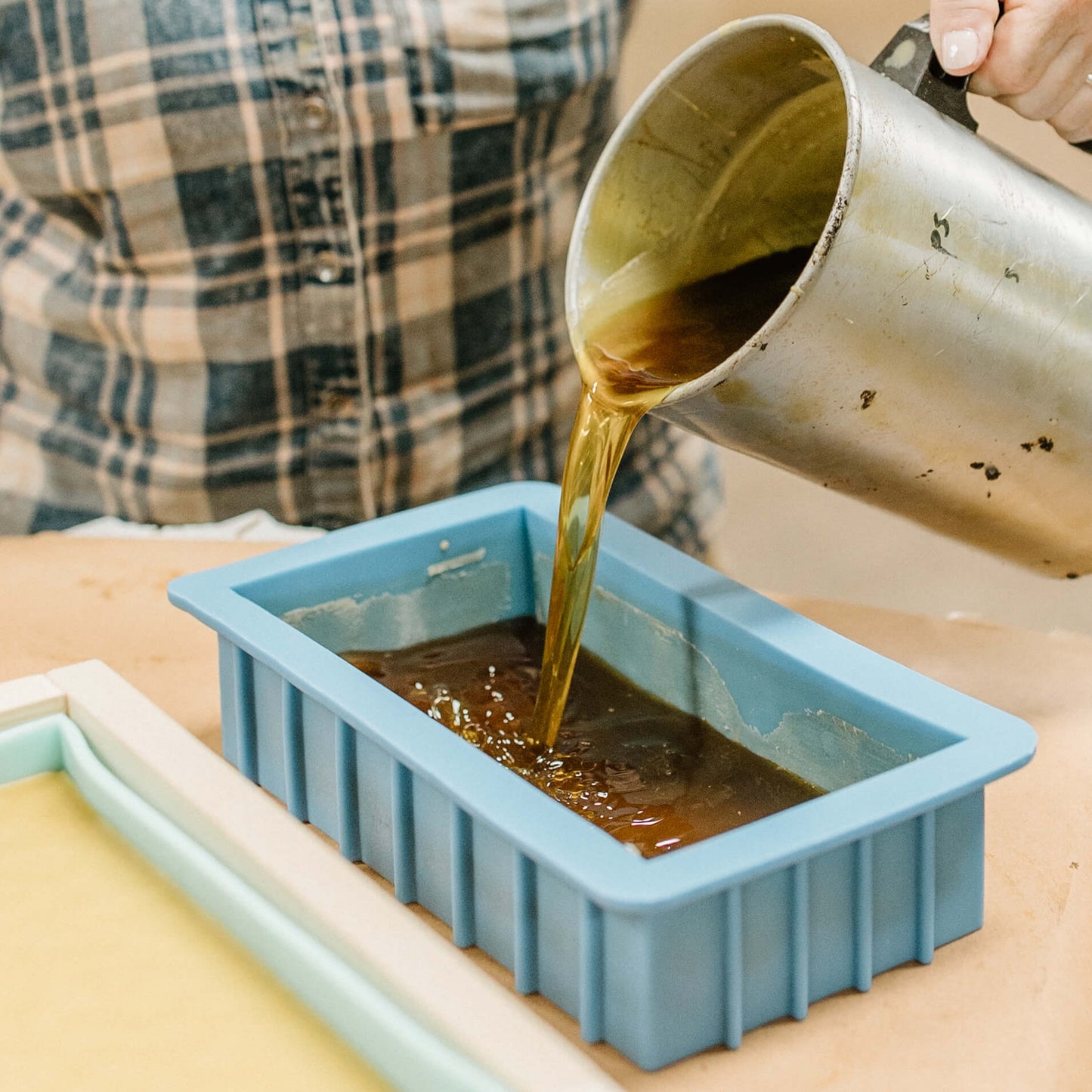 Collapsible content
About the Beeswax

This filtered and cleaned beeswax block can work great for your candles, food wraps, salves, and more! Each block comes from raw beeswax, made by our honeybees right here in North Dakota. We oversee the entire process ourselves (no outsourcing) to make sure you get a clean block of bulk beeswax every time.

The shape of the block will vary by order, depending on what molds we have on hand.
Shipping Details

Here's the rundown.

We currently only ship within the United States. That said, if you're from Alaska or Hawaii, email us (hello@sperryhoney.com) before ordering so we can accurately calculate shipping.
All orders should arrive at your door within 5-7 days (assuming we're in stock).
We offer standard shipping via USPS.
Shipping rates are calculated based on the weight of the order.
Once your order has shipped, you will receive a shipping confirmation email with tracking information.

Note: Once we ship the honey with USPS, it's (literally) out of our hands. We're not responsible for stolen packages or damages created during shipping. If you'd like to require signature upon delivery, please choose that option at checkout.

If you have any questions, shoot us an email: hello@sperryhoney.com. Hope this helps clear some stuff up… Thank you so much!

Sincerely,

- The Sperry Honey Team
Easy Refunds

Your order is 100% risk-free. If you decide you change your mind later, just email us (hello@sperryhoney.com) and we'll give you a full refund. If the beeswax has arrived and you haven't melted and/or used any of your block, you can still get a full refund... hit us up! 

Oh, and if you have used our beeswax but it wasn't up to your standards, reach out anyway and we'll do our best to make it right :)
Beeswax FAQs

What can I use beeswax for?

Candles. Food Wraps. Lip Balms. Soaps. Spoon Butter. Salves. Moisturizer/Body Butter. Deodorant. Perfume. Just to name a few.

It also works particularly great for polishing and waxing wood, and it's really handy to have around in your workshop.

Does beeswax expire?

No, beeswax will not expire. While you should keep it out of the heat... you'll be able to store your beeswax block as long as you need.

How do I get rid of the white residue on my beeswax?

Here's an explanation from The Nova Studio.

"3 Ways to Remove White Residue (Bloom) on Beeswax

Simply rub it off using a lint-free towel, a nylon, a paper towel, or even your hand. It doesn't take long & your beeswax will be back to its beautiful yellow color in no time.
You can use a hair dryer. Be sure the heat setting isn't too high otherwise the wax may start to melt.
You can put the wax (or candle) out in the sun for a short time. The solar heat will work it's magic & the bloom will disappear. Again, be sure it isn't left out too long in too high a temp, otherwise your wax can melt.

The white "bloom" isn't harmful, and you can certainly ignore it and carry on with melting the beeswax in your recipe as usual. But if you don't like the look, it just takes a few seconds to shine it up (and it's kinda fun/satisfying)! Bloom can show up on both the yellow and the white varieties of beeswax, but it's much more noticeable on the yellow. You may also see this bloom forming on pure 100% beeswax candles. Since candles can really help set the mood for a special gathering, you might not like the way the white residue looks."