Regular price
Sale price
$19.95
Unit price
per
Bulk Discount
Sold out
🍯 100% US Grade A Clover Honey.
🚫 No fillers.
🚫 No preservatives.
🚫 No sweeteners.
🚚‍💨 5-7 Day Shipping.
Bulk options are discounted while supplies last. Our 36 pound and 60 pound options come in 12 jar and 20 jar shipments, respectively.
View full details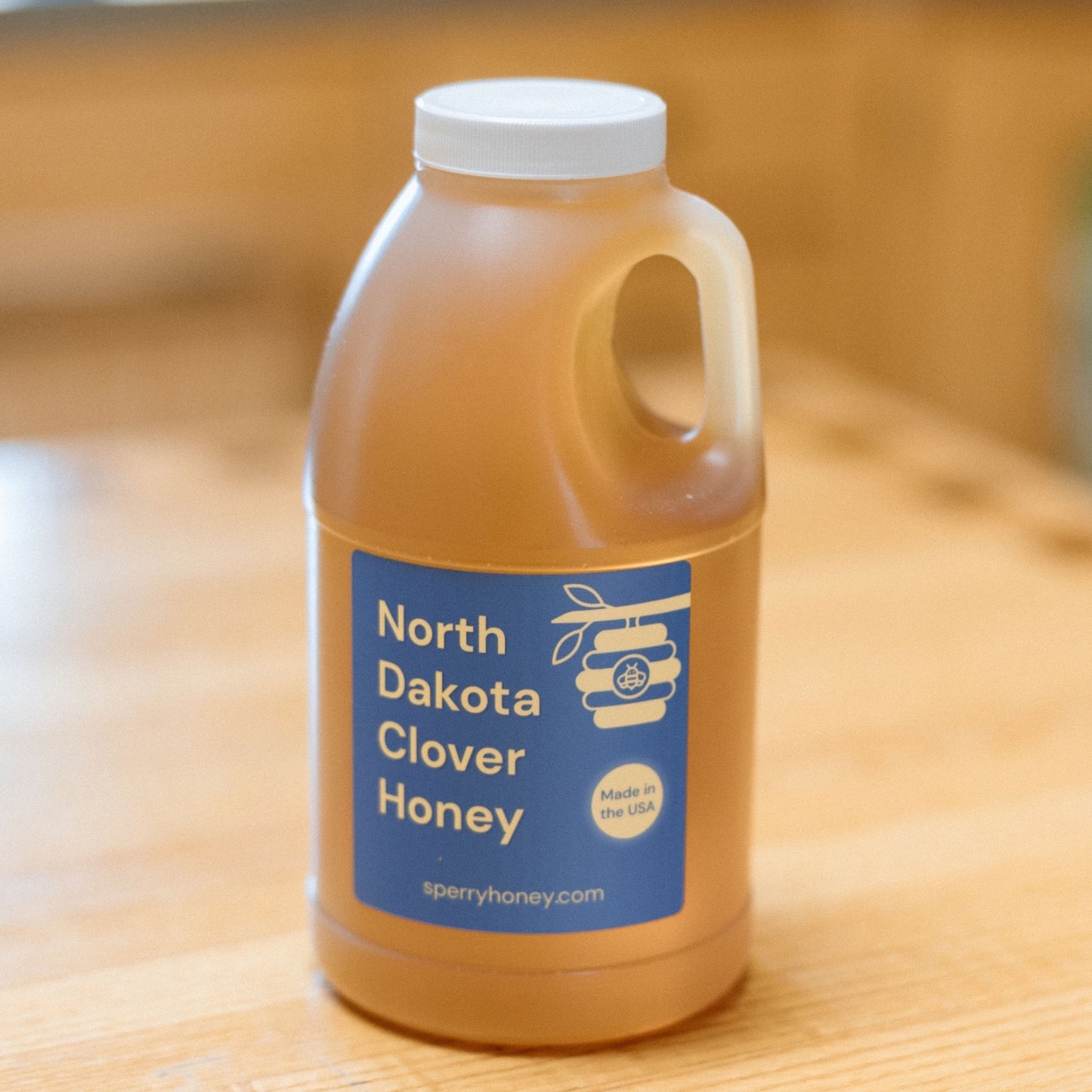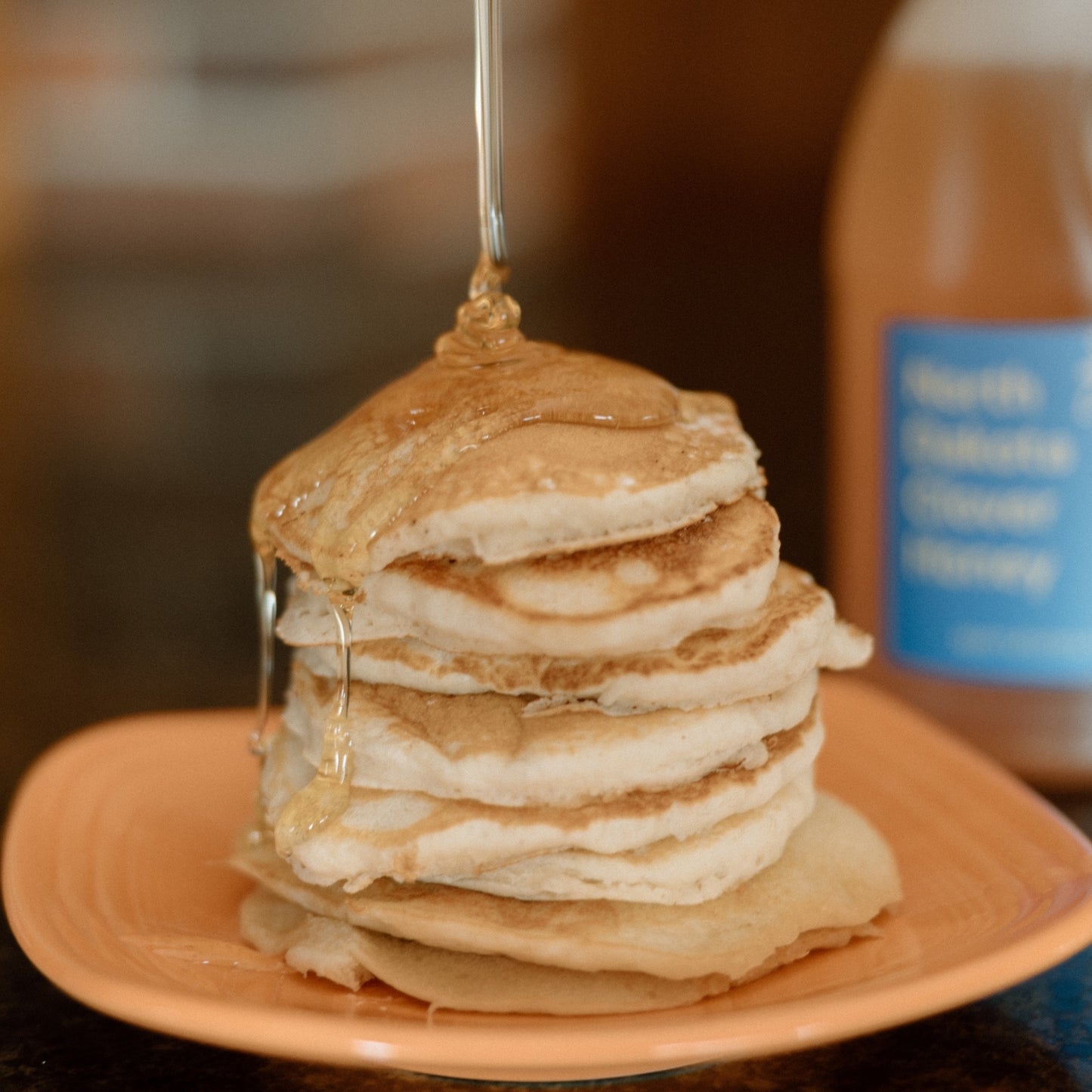 Honey FAQs
Is all of your honey available for online sale?

As a matter of fact, no. We're used to selling our honey to local retailers, and selling honey on a website is fairly new to us. That said, we've only set aside about 1/6th of our 2023 honey supply for online sale. Once we run out, you'll have to wait until Fall 2024 to get your hands on more. That said, you might want to snag some before it's too late. Just saying.
Is your honey raw or organic?

Raw?

While we'd love to sell raw in the future, we currently heat and filter our honey, meaning ours is not raw. Always do your research on brands claiming their honey to be raw, and make sure to verify you're actually buying raw honey.

It's worth mentioning that as great as raw honey is, it will crystallize faster than our honey. The crystallization process is completely normal and safe, but it's not recommend for use in baked goods or other recipes requiring high temperatures.

Organic?

No, and we're wary of most organic honey claims. Bees travel many miles to forage on various flowers, and we would have to verify that every nearby farmer avoids the use of pesticides or chemicals on crops. Here's a great blog post from Local Honey Finder to explain further.